Alccoseal (QS) - Crack Filling Mortar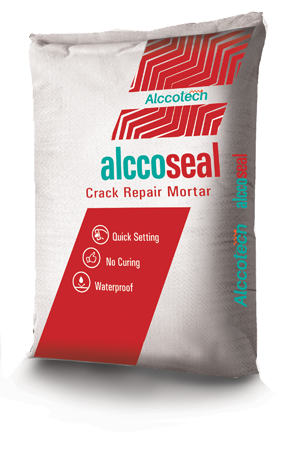 alccoseal is an advance geopolymer based proprietary blend of minerals and inorganic polymers with non-shrink properties . It is single component powder that is water activated.
It may be used for instant crack filling up to 15mm wide cracks in RCC ,Masonry and Plastered Surfaces . Setting is quick and strength development is rapid.
Following product variants are available:
alccoseal (QS) Rapid Setting Crack Filler

alccoplug (WP) Leak / Water Stop Binder